Safeline is your shortest
stop to safety!

Safeline is the only brake pad in South Africa to be both
E-Mark and SABS certified.
Selected Safeline part numbers include:
Wear sensors, which alert a driver when their brake pads need replacing
Accessory kits (shims/clips).
10 consecutive stops were performed from
100km/hr – 0km/hr with a 20-second interval between each stop.
Maximum pedal pressure was applied to achieve deceleration of 9m/s² (just before lock-up).
Brake pads reached 100°C after the first stop and increased to temperatures between 550 – 600°C by the 10th stop.
The stopping distance for each stop was recorded.
Safeline came to a complete stop at 49m, whilst the vehicles fitted with competitor pads were still travelling at the following speeds:

Competitor A: 42.4 km/hr
Competitor B: 42.2 km/hr
Competitor C: 41.8 km/hr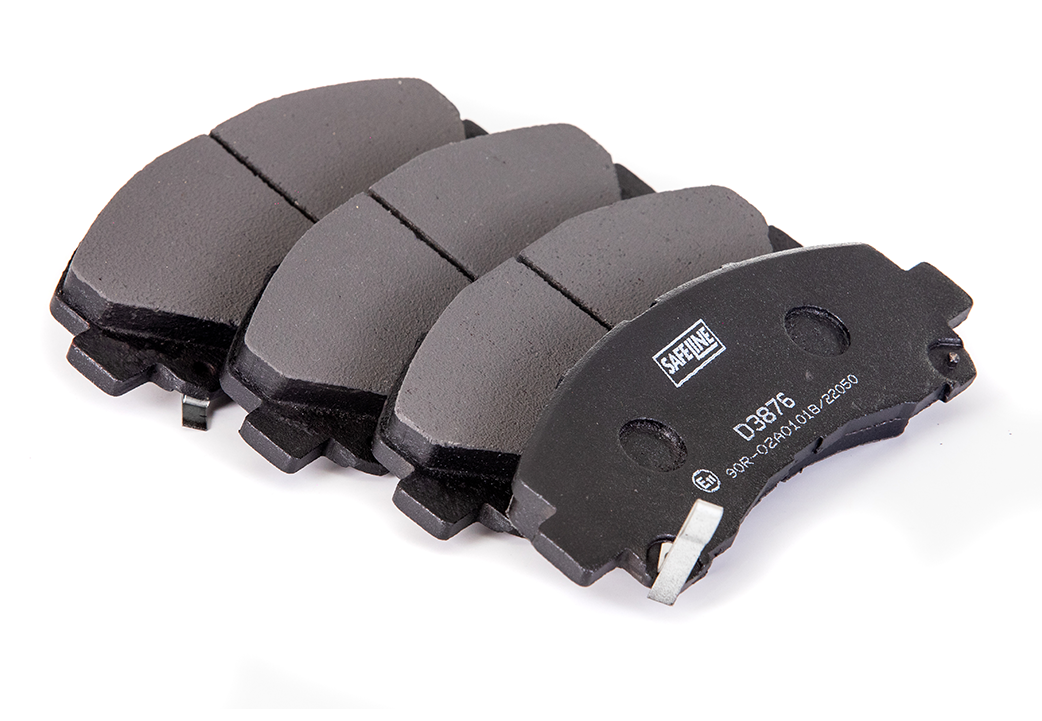 A friction layer on the surface of our brake pads, known as 'Safetrac', provides instant friction for faster bedding-in. When bedding-in your new Safeline brake pads, the Safetrac layer transfers onto the brake rotor which ensures smoother brake operation and improved braking power.
Safetrac benefits the bedding-in process which provides:
Enhanced and long-lasting braking performance
Reduced brake vibrations and squealing
Prevents metallic splinters during installation of new brake pads
Reasons why you should choose Safeline Brake Pads:
Lasts up to 2x Longer than competitor pads – saves you money
Stops up to 10m shorter than competitor pads
Reduces disc wear – helps prevent expensive replacement
Leaves less brake dust on rims – keeps your car looking its best
Enhanced stopping power – keeps you safer
Accessories and wear sensors (on certain part numbers)
Copper and asbestos-free